Why You Need to Be at the New Evangelization Summit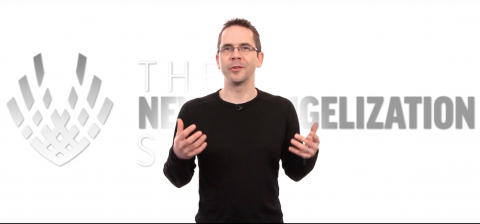 Why You Need to Be at the New Evangelization Summit
We are less than a week away from the premier conference on evangelization.
The New Evangelization Summit took the Catholic world by storm in 2015 and has kept going since. Founded by a dear friend of mine, Michael Dopp, it aims to inspire and enthuse Catholics to take up the mission of evangelization with with renewed vigour.
Hosted live in Ottawa but broadcast to satellite sites across North (and now Central) America, NES reaches thousands of people with an impassioned plea: be who we are all called to be, and bear Jesus our Lord to others.
I have attended the first two Summits and I am attending the upcoming one, and you should as well. Here are my top reasons why:
1. You will be inspired
New Evangelization Summit brings together the TOP authorities and innovators when it comes to evangelization. Look at these names:
* Scott Hahn
* Ralph Martin
* Peter Kreeft
* Fr. Raniero Cantalamessa
* Christopher West
* Fr. James Mallon
* Sherry Weddell
* the list goes on!
That's the lineup from the first two years. This year's line up includes Peter Herbeck; Fr. Michael White and Tom Corcoran of Rebuilt fame; Bishop Robert Barron (!); Sr. Miriam James; and more.
It's like the Woodstock lineup of Catholic evangelization. Do you want to miss out on Woodstock??
It's like the Woodstock lineup of Catholic evangelization. Do you want to miss out on Woodstock??
The net result of listening to these speakers is a wave of inspiration about evangelization. It will influence your pastoral meetings. When you are in the grind of your evangelization efforts you will draw back on this inspiration and it will motivate you.
We need inspiration, and you can guarantee you will get some at NES.
2. You will meet comrades
At NES, either in Ottawa or at a host site, you will meet other Catholics whose hearts are set on the mission Jesus gave us to make disciples of all nations (cf. Matt 28:19). 
The mission we have been given is appropriate for comrades and not commandos. We need the encouragement of others frequently in the work of evangelization. We need the gifts of others. We need to be challenged by others.
To be actively engaged in evangelization is, sadly, counter cultural even within our Catholic parishes. As Peter Kreeft wrote about the New Evangelization recently:
"I suddenly realized that this is not at all the nice, comfortable, sleepy-time PR slogan it seems to be. This is the greatest confession of failure in Church history!"
I think that too many of us have neglected to face the ugly fact- we have failed to proclaim Jesus to the world. Our parishes are failing to proclaim Jesus to our neighbourhoods. Things are not a-ok!
To be pointing out this fact can be isolating. But it can be so encouraging to share with others who have the same heart for renewal.
One way to meet people with the same heart as you is at the New Evangelization Summit.
3. You will draw near to Jesus
One result I find when I try to tackle the problem of evangelizing the world is this: I inevitably end up reflecting on how the Lord won my own heart.
How did God win you? What happened? Who did he work through? Bringing this to mind invigorates us and leads us into mission, allowing ourselves to play a similar role for others.
Each of us has been bought with a price (cf. 1 Cor 6:20), and in echo of that each of us is called to lay down our life, each day in the specific way that God calls us to. 
But while Jesus endured alone, laying down his life to take it up again, he doesn't require the same of us- he wants us to work with him and through him.
Mission brings us near to him.
The New Evangelization Summit will bring you near to Jesus because it helps you give him a greater fiat in your own life as it relates to the mission.
The world needs your yes to the mission.
If you already have your ticket to NES, amazing! If not, grab one now before it's too late. Even if you can only make part of it, it will be an investment of time well spent!
And PS. I am MCing the event this year. Don't you want to see my fancy new suit??
Join the Converstation
We encourage and appreciate your comments and discussion on this site. Please remember to be charitable in disagreement. We reserve the right to remove comments that are deemed hurtful or excessively vulgar.