What Are You Reading in 2015?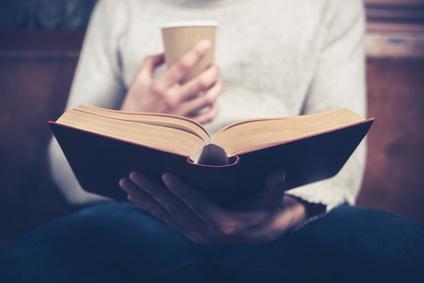 What Are You Reading in 2015?
What was the best book you read in 2014? What is on your reading list for the New Year? 
I asked the Canadian Catholic contributors for some book recommendations based on what they read this year. Here they are:
Benjamin Turland - The Return of the Prodigal Son, by Henri Nouwen
Clayton Imoo - Rebuilt: Awakening the Faithful, Reaching the Lost, and Making Church Matter, by Michael White and Tom Corcoran
"Whether you desire to tweak a few things in your own parish community or you want to completely revision what your parish could look like, Rebuilt is a perfect starting place."
Eunice Hii - Daring Greatly: How the courage to be vulnerable transforms the way we live, love, parent, and lead, by Brene Brown
"Read this one a couple years ago, but it still remains a great reminder! Dr. Brene Brown touches on the necessity of being vulnerable in order to form the connections we so desire. A great read and reminder for how to live courageously." 
Josh Canning - Time for God, by Jacques Philippe
A couple of other ideas: My wife is using one of the Bible-in-a-year plans for her spiritual reading (an app here, or a schedule here). And I am going to try this new idea: reading the works of Shakespeare in a year. Hey-oh!
Question: What are you reading in the New Year? What book would you recommend?
Join the Converstation
We encourage and appreciate your comments and discussion on this site. Please remember to be charitable in disagreement. We reserve the right to remove comments that are deemed hurtful or excessively vulgar.