St. Valentine's Day Links Roundup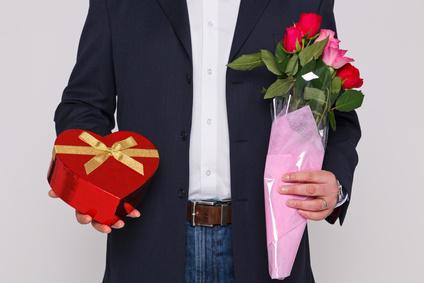 St. Valentine's Day Links Roundup
So yeah, we're running with the dating theme lately. With St. Valentine's Day being today, can you blame us?
If you are craming some Catholic dating tips into your brain in advance of a big date, or just want to get the right mindset for future dates, here's a list of good resources:
Mary Bielski wants you to learn from mistakes her dates have made!
Karna Swanson relays some great suggestions from Denver's archbishop. One of them: don't ask people out via text message... 
Sam Guzman offers a little advice on dating with an end-goal in mind.
Three Keys to Dating, from Jason Evert
Jason's work at ChastityProject.com is phenomenal. He is the man when it comes to talking chastity and purity to youth. Make his site your friend. Here he offers 3 great keys to dating smart.
And our in-house dating advice:
Think a Catholic girl is attractive, respectable and interesting, but don't know much else? Ask her out to dinner already! 
A lady reader responds with some advice to the men on what common dating mistakes to avoid.
My proposal: distinguish between dating and going steady.
And finally, if you want to impress your date with a little knowledge about the origin of St. Valentine's Day, you can get it here.
Which of these resources did you find to be most useful? Do you know of any other great articles on this topic? Please share below! 
Join the Converstation
We encourage and appreciate your comments and discussion on this site. Please remember to be charitable in disagreement. We reserve the right to remove comments that are deemed hurtful or excessively vulgar.