How to Rebuild Trust in the Church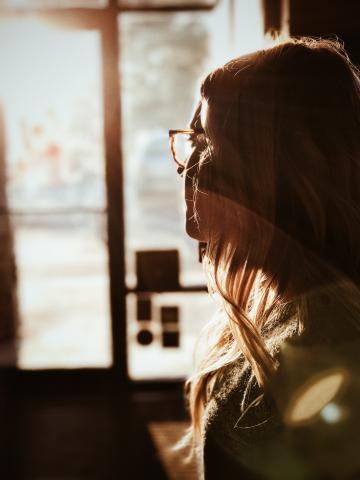 Photo by Caleb George on Unsplash
How to Rebuild Trust in the Church
We continue to wade through so much filth in these days.
Yesterday the Pennsylvania Supreme Court report came out, a 2- year grand jury investigation into sex abuse by priests in 6 dioceses since 1950. It contained revelations of abuse by 301 priests on over a thousand victims (they expect the actual number of victims to be much higher, but these are the victims who have come forward).
The details are pure evil. Satanic. Twisted.
They contain stories of priests who raped children and then proscribed them penance. Who marked preferred target altar boys with special golden crucifixes.
In some cases you have to think that these were not men of God, but demons in clerical garb. And what shocked me is that they were often collaborative in their abuse, either with willing pedophile peers, or with the bishops who shuffled them around to new parishes and toward unwitting victims, or with the people who knew but kept it hush, accessory after the fact.
Thousands of victims. Thousands. This kind of grotesque accomplishment is only possible with collaboration.
We will learn more in coming days and months and years about that which has been hidden. It has been hidden to avoid scandal, drawing more people away from the Church. But the stench is seeping out and the credibility of the Church seemingly could not be more lost.
My own anger is probably equal to that of a person who would leave the Church. Maybe many of us feel that way right now. 
Related article: If Your Are Angry about Recent Scandals, (Don't) Close Your Eyes
But there is hope.
I know I could never leave the Church. I could never stop being Catholic, no matter how much our leaders betray our trust. It's like saying, "Hey, there's a lot of pollution in the air. Do you think we should stop breathing?"
To not be Catholic, to leave the Church Christ founded for us, the grace he ministers through the sacraments, her sure apostolic teaching- to me, that is a fate far worse than death.
But we risk losing people if we do not rebuild trust immanently. The time for PR tricks is over. We need to address things as they are with severity and sincerity.
Here are 4 things we must do to rebuild trust in the Church:
1. Host diocesan events to voluntarily reveal any sex abuse scandals and mishandling of them
I understand to some degree why sex abuse was kept hush hush for so long. Leaders wanted to keep the image of the Church spotless and pure, as she should be.
And if things were handled with a zero tolerance policy, removing abusing priests immediately from ministry permanently, thus protecting the vulnerable from their evil claws, we would be more forgiving of this approach. 
But bishops became complicit when they put priests back into ministry and into a position to become serial abusers. They became collaborators. 
Every diocese should host a reconciliation event where they admit whether this was ever done in their history. They should name the priests who abused and those who protected them or reassigned them.
This may mean sullying the reputation of past or present bishops. We need to accept that.
And of course, if this reveals wrongdoings by sitting bishops, this event should be where he announces his resignation.
We should also let people communicate their feelings of betrayal and such a gathering, and their suggestions for how we can ensure that this never happens again.
Am I saying that these gatherings won't be messy or uncomfortable? No, I'm not saying that. People may yell and scream. Good! The time for business as usual is over, and people should see that. 
We have come to a place where the secular media and authorities have been the ones to break our scandals to the world. In the path forward, we need to be the ones to confess our own failings first.
In the path forward, the Church must confess her own failings first. #RebuildMyChurch
2. We need to show lay and hierarchical collaboration in the steps forward
The fact is, trust in the bishops has been eviscerated.
And yet, the Church in her teaching has provided the way forward. She has called us more meaningful collaboration between all of the baptized. Pope Benedict coined a term which can apply to charting the course forward: co-responsibility. 
Elizabeth Scalia wrote a great article outlining how this can be done practically.
"Let each bishop acquire a diocesan administrative team of trustworthy, capable professional lay people who have no disordered attachment to ideas of protectionism or clericalism. That removes the prelate from management concerns and permits him to become reacquainted with the real and practical ministry for which he was ordained and should be at the very core of his priesthood."
The article is worth reading in full, and notably in her vision, the kind of collaboration that is required also extends to... friendship!
Bishops need lay friends. As Scalia contends, they need to talk to the sheep, not just at them. They need to be close enough that they can be questioned, even challenged, as friends.
This "radical equality" by virtue of baptism has long been held as idea. It is time that we start to live this way in every diocese in the Church.
3. We lay people need to look at how we share life with one another
When I was reading about the abusers, who dressed and acted like people we could trust and fooled many people, I wondered for a second: is it all fake? Is it a mirage?
But I remembered the many holy people I know firsthand who put flesh to our faith. They model what it is, and remind me why we walk this path.
"Therefore, since we are surrounded by so great a cloud of witnesses, let us also lay aside every weight, and sin which clings so closely, and let us run with perseverance the race that is set before us" (Heb 12:1)
When I think of people who have fallen away from the Church, I think: maybe they didn't know people like I know. Maybe if they knew Vernon, or Andre, or Michael, or Fr. Greg, or Lisa, they would know that Christianity produces saints.
And that challenges us who are striving to fight the good fight to be close to people. We need to intentionally be part of the cloud of witnesses that surrounds and encourages others.
This means work, people. It means inviting people into our homes, not just because we love their company but because we think: God wants that person. My friendship could help open that person more to God's love.
4. We need to communicate better with the world
To this poor layman's view, a lot of our communication is either insider-speak or PR. It is not inspiring and I doubt it really challenges anyone to consider the Christian life.
Our communication should entice people to examine the Christian message. Is it credible? Is it real? How is it relevant to my life?
A well-known example of using media to do this is Alpha. It does it in the Alpha sessions, with the videos, which are aimed at non-Christians, and it does it in the ways the stories are told in invitation videos.
Another example is this recent one by my wife, where she speaks of how our faith guides our approach to receiving children lovingly from God.

GK Chesterton said the the Christian life has not been tried and found wanting. It has been found wanting and left untried.
I think that many people today haven't really found the Christian life PERIOD. And every Catholic has a role to play in helping them discover more about the Christian life and the adventure therein.

The sons of the Church collaborated in evil to get us to this filthy place. Let us begin to set forth a new collaboration rooted in Christ to move out of it.    
Question: Has your trust in the Church been wounded in this time? What to you suggest we can do to build trust moving forward? 
The time for PR tricks is over. Here are 4 things we must do to rebuild trust in the Church. — Josh Canning

Tweet Quote
Join the Converstation
We encourage and appreciate your comments and discussion on this site. Please remember to be charitable in disagreement. We reserve the right to remove comments that are deemed hurtful or excessively vulgar.