Do You Have the Guts to Change What Needs Changing?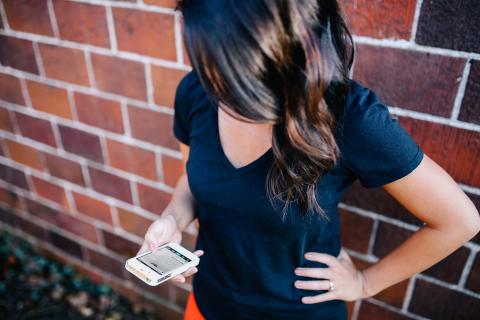 Do You Have the Guts to Change What Needs Changing?
A couple of weeks ago I got some shocking news: I am obese.
I found out when I started a new diet and wanted to get my baseline measurements, so I went for a DEXA body fat scan. I expected to be told that I was a little overweight.
What I was told is that my body fat percentage is over 30% and that I really needed to either lower it, or face future negative heath effects.
Eep.
Why do I share this embarrassing and humbling personal detail? I'll tell you: I did a scan of my body and learned that I needed to make some changes in how I live. You may benefit from doing a similar physical scan.
But I think that everyone should do a body fat scan of their life.
What do I mean? I mean that bad habits can creep in to our lives incrementally, sometimes in a semi-veiled way. I mean, gosh, I was a kinesiology major (that means Phys Ed, people!) in college. I am one of the forewarned about the effects of bad nutrition and little exercise. Yet here I am- obese.
What things may have crept into your life that you need to bring out into the light and deal with? 
Here are some examples:
- Maybe you gossip about others
- Maybe you are prone to envy
- Maybe you sleep in way too late
- Maybe you waste time on TV or social media
- Maybe you struggle with pornography and masturbation
Or maybe you've let your prayer life go off the rails, and lost the sense of God's presence in your day.
If you can relate to any of these examples, maybe your spiritual life has gotten a little doughy. It's time to bring it into the light and deal with it.
If your spiritual life has gotten a little bit doughy, it's time to bring it into the light and deal with it. 
Here are 4 essential steps to dealing with the results of your body fat scan of your life:
1) Confession (sacramental)
God gave us confession. It is a privileged opportunity to feel the mercy of God manifest in our lives.
If we don't take advantage of confession it's like saying, "No thanks, God. I've already got enough mercy. I'm good."
We need his mercy! And he never tires of giving it to us, it is we who tire of asking for it (says Pope Francis).
The Lord never tires of forgiving us. It is we who get tired of asking for pardon.

— Pope Francis (@Pontifex) April 14, 2015
This is the first, crucial step in responding to your life scan- telling God about it and asking his pardon and strength. (*Note: This would be especially urgent if you are struggling with pornogaphy and masturbation, which the Catechism categorizes as offense against chastity [cf. 2352 & 2354]. Also see posts on the topic here and here.)
Tip: Don't just resolve to go to confession "more regularly"; figure out a realistic time and place to go and put it in your calendar.
2) Confession (to a friend)
Next, tell a friend. This is important. Letting someone know about your struggles is humbling, but also lends you support.
When I got the results of my scan I told friends about it and invited them to try to get healthy with me. If I fail in my diet, I want them to help me get back into it.
Similarly, we can tell our sins to one another, as James says:
"Therefore confess your sins to one another, and pray for one another, that you may be healed." (Jas 5:16)
Talk to someone! At the least they can pray for you, and they may be able to lend practical advice as well.
3) Resolution
What else are you going to do with the results of your scan? What can be done to change the behaviour?
One thing I embraced after my scan was the practice of taking a cell phone pic of anything I am about to eat. That may sound funny, but it has proven extremely helpful! Now I don't eat things that aren't in my diet because I don't want to have evidence of my slipping up. It's like a double opt-in- "Do I really want to eat that cookie?"
It's made me very intentional about whatever I eat.
Similarly, there are things you can do to eradicate your bad habits or introduce new ones. For example, if you could relate to the struggle with pornography, you could set up Covenant Eyes.
I have a friend who set this up and asked me to be the accountability partner. This means that I get weekly reports of his internet activity, and if a slip up happens I get a message about it.
The thought of having an awkward conversation is a little extra incentive to avoid looking at bad stuff online. And I think that's great!
Can you think of a concrete resolution to implement change in whatever area you need it? What will you do? (Note: If it's not too personal, feel free to share it in the comments on Facebook)
4) Further scans
Finally, you will need to revisit your habits and track your progress. Or, adjust your resolutions if progress is lacking.
For me, this means using the scale, doing measurements, and in 3 months, doing another DEXA scan.
For you also this means setting aside time to reflect and evaluate. When can you do this? After dinner? Right before bed? Decide on a time daily to check in how you are doing, and every several days to check in with your friend. (Put this in your calendar, too!)
Going back to the initial scan- don't let yourself get too discouraged by the results. I know it's tough. I was really, really down when I learned how out of shape I was.
But you know what? Once I got over it, the thought of taking concrete steps to improve my heath was exciting! I want to look back on the date of my scan as the turning point.
I hope it is exciting for you, too.
Ready to start trimming the fat?
You may also enjoy: The Unexamined Day is Not Worth Living
If we don't take advantage of confession it's like saying, "No thanks, God. I've already got enough mercy." — Josh Canning

Tweet Quote
Join the Converstation
We encourage and appreciate your comments and discussion on this site. Please remember to be charitable in disagreement. We reserve the right to remove comments that are deemed hurtful or excessively vulgar.