It Doesn't Hurt to Ask – The Power of a Prayer Request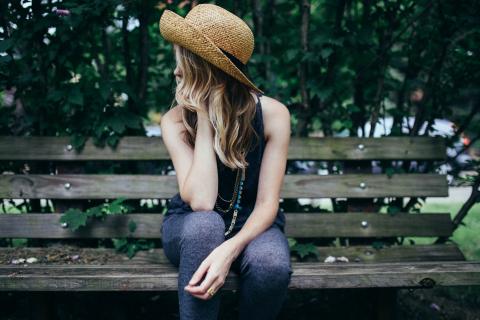 It Doesn't Hurt to Ask – The Power of a Prayer Request
Yesterday I participated in a retreat at Rosemary Heights with some of my work colleagues from the Archdiocese of Vancouver. Before leaving my house in the morning, I texted some of my closest friends asking them if there was anything or anyone they wanted me to pray for.
I was affirmed and surprised by their prayer requests (I've slightly edited some of them to protect privacy):
My heart
My sister in the Philippines
The health and happiness of our newborn
Me as I recently broke up with my fiancee
The youth ministry coordinator
That we will be blessed with children
Good work-life balance
That my dad finds a purpose that makes him happy
My aunt having surgery tomorrow
My mom's 70th birthday
My aunt who is ill
My dad and how he fits into my life
Peace in my heart
Integrity
My relationship with my boyfriend
A healthy granddaughter
Dissertation, move, and travel mercies
Vocation, family, and ministry
Me, my wife, and my family
That we can sell our house
A safe trip for my in laws
My upcoming trip overseas
Health of my relatives
Ministry inspiration and vision
My sister's job transition
My friend who is struggling
My friend how just went through dialysis
Wisdom, clarity, and discernment and for God to open doors where He desires
My friend having struggles in her marriage
Safe labour for my wife
Our newborn daughter
I was affirmed by the quality and quantity of the prayer requests. I heard back from 90% of the people that I texted…which is way higher than a normal response rate to my messages haha.
I was surprised because although these were some of my closest friends, many of the requests caught me off-guard. In particular, I was surprised by just how many of my friends are struggling – with relationships, health, ministry, or whatever.
It showed me that asking "What can I pray for?" reveals more than asking "How are you?"
There were prayers for parents. Prayers for travel. Prayers for discernment and prayers for clarity.
And there were prayers for children. Some were from parents (and grandparents) who are expecting. Others were from parents who have newborns. In fact, one of my friends gave birth to a baby girl just after 11am, while another friend's wife went into labour in the early evening.
Contrast that to the person who prayed that God would bless her and her husband with a child as they've been trying for a very long time.  I was heart-broken to learn of their struggles.
I was able to pray for all of these people and their intentions throughout the day. I committed to following up with each individual who requested prayer and to not take their friendship – or anything about them – for granted.
And as we concluded our retreat day, I was able to snap this picture of the incense rising to the roof of the chapel.
May all of our prayers indeed rise like incense to the Lord our God.
And let us not be too shy to ask "What can I pray for?"
Join the Converstation
We encourage and appreciate your comments and discussion on this site. Please remember to be charitable in disagreement. We reserve the right to remove comments that are deemed hurtful or excessively vulgar.